Proudly Serving Our Community Since 1981
We're Hiring!!!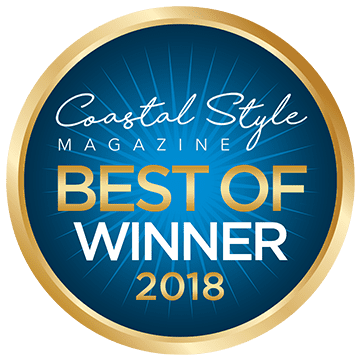 Air Conditioning, Heating, Electrical, Carpentry, Home Performance Contractor on Delmarva
Custom Mechanical, Inc., is a family owned and operated residential service provider that has been serving our community since 1981. For almost 4 decades we have built a rock-solid reputation by providing prompt, professional and courteous HVAC, plumbing, electrical, carpentry and home performance services to over 10,000 homeowners. If you need carpentry work, an electrical repair, plumbing services, home performance improvements or heating and air conditioning repairs in Frankford and the surrounding beach communities in Delaware and Maryland, Custom Mechanical is the company to call!
Our goal is straightforward: to deliver quality workmanship at a competitive price. Our core beliefs reflect our commitment to our customers:
Up-front pricing
Rapid response
Free estimates
Complete customer satisfaction
Skilled technicians
Our Services
Our comprehensive list of home services includes:
Heating repairs, installation and service of all major brands
Carpentry including repairs and new projects
Indoor air quality, ventilation and air purification solutions
Air conditioning repairs, installation and service of all major brands
Plumbing repairs including water heaters, fixtures and toilets
Preventive maintenance plans for your home
Electrical repairs and wire replacement
Home performance solutions for your crawl space, attic and indoor air
Ductless air conditioner repairs, installation and service
Heat pump repairs, installation, and service of all major brands
Expert Home Contractors
At Custom Mechanical, we are here to service your entire home or business. We will take the stress out of any project – from a leaky faucet or tripped breaker to a major plumbing repair, custom carpentry work or crawl space encapsulation. Our technicians hold all the necessary licenses and certifications.
Certified HVAC Specialists
Our service and installation technicians will manage your heating and air conditioning problems with ease. Professional training and high company standards equip our technicians to handle a full range of services and ensures they are up-to-date on the most current and efficient heating and cooling technology.
Experienced Plumbers, Electricians and Carpenters
At Custom Mechanical, we are here to service your entire home. We are your go-to contractor for home projects large and small. Our electricians, plumbers and carpenters are masters in their fields and are committed to providing fast, reliable, convenient repairs, replacement and installation that meet all codes and regulations.
Repairs, Service, or Installations for Your Home. Call Us!
Owning a home or business means there will be up-keep and repairs. Some will be small like a drywall repair or sink clog, but some may be large like a wiring upgrade, or installation of a new furnace. If you're facing electrical, plumbing, HVAC, carpentry, or home performance service, repair, installation or concerns in any of these areas, we've got you covered. Custom Mechanical is your one-stop company for large and small repairs, service and installations.
HVAC
If your furnace, heat pump or air conditioning isn't keeping your home comfortable, our technicians will respond promptly to your call and are available 24/7 for emergency service. We'll arrive with a fully stocked vehicle so most repairs are completed on the first visit.
Plumbing
Sink stoppage, toilet clog, water heater replacement, leaky faucets, remodels and everything else plumbing related, is part of our comprehensive package of home services. We have the expertise to take care of all your home plumbing needs.
Electrical
Your electrical system is a matter of safety and we take that very seriously. Troubleshooting issues, installing upgrades, new systems, lights or ceiling fans, cable or telephone wiring; we'll provide an up-front estimate and flat-rate pricing.
Carpentry
Home improvements often involve carpentry work. Perhaps you'd like to rebuild your deck, add an attic drop-down stair, replace a few windows, widen a doorway, repair some drywall or fix a few cabinets. Our decades of experience can get the job done for you.
Home Performance Evaluation
Make your home more energy efficient and reduce your energy bills. Flow hood testing, duct pressure evaluation, blower door testing and infrared camera diagnostics are all available to target specific issues to save you money.
Preventive Maintenance
As with virtually everything, the key to extending the life of your home comfort systems is a regular program of preventive maintenance. With our selection of service plans, it is easy to find one that fits your needs and your finances. We worry about your system so that you don't have to.
We do not agree with the one-and-done approach; we believe in building long-term relationships with our customers. Whether you need your furnace tuned up or a solution to stale, stuffy air, our experienced team at Custom Mechanical is a resource you can trust in the Delaware and Maryland coastal communities. Contact us today for professional, expert solutions to your heating and air conditioning service needs.
What our customers are saying
I have been a customer for close to 30 years.Have had two systems replaced during that time.Prices are great. Service thoughout the years has been excellent. They have responded timely even in high demand times.Had a service at midnight one year when guests did not have ACService personnel are very courteous and patient with my questions I have never had any issuesI highly recommend Custom Mechanical.
Eugenio Machado
14:14 15 Mar 18
This company is very thorough. When the tech came to inspect our crawl space encapsulation he detected a gas leak under the house that we were not aware of, tagged it and advised me immediately to call our gas company. I really appreciated that.
Diane Schoen
20:04 14 May 18
My hot water heater was spraying water and I called Custom Mechanical. I was told the earliest someone could get here would be 5:00 pm. A tech called at 3:30 to say he'd be on his way. He was efficient, very friendly and very professional.
Kathy Wood
18:10 09 Apr 18
Custom Mechanical is an excellent company. The technicians are professional and go out of their way to complete the work with care and efficiency. Very impressive!
Lorraine Q
20:06 30 Apr 18
Super... we thought Stephon and Luke were great.... Chris is super. Seems like he wants to go above and beyond. And he does. Thanks. We have a new neighbor and they will know how great you guys are.
Pete Sullivan
16:47 24 May 18
Kevin did a outstanding job with de-winterizing our condo considering the problem with the broken water meter. He has done work for us before and is very professional and knowledgeable. He explains everything he will be doing then makes sure there are no problems with the finished job. His customer service skills are outstanding.
Frank Meehan
11:44 23 Mar 18
Excellent service. Daniel does HVAC and plumbing. Second time here for annual contract check. Very knowledgeable and friendly. I highly recommend him and custom mechanical.
Beth Shank
18:29 10 May 18
Daniel did a super job repairing my hot water heater. I received quick service and a very fair price. Extremely satisfied. Thank you!!
I've used Custom Mechanical twice for AC system issues troubleshooting -- once in June 2017 and again in May 2018. In both instances I was impressed by the technicians' professionalism, efficiency, and technical knowledge. Each technician was able to clearly articulate the issues and their findings to me in understandable terms. I will continue to call upon Custom Mechanical for my HVAC system service provider needs and unequivocally highly recommend this firm.
Lauran Nohe
14:57 31 May 18
I have used Custom Mechanical for over 10 years and have always been satisfied with their service. They are always on time and explain the results of their service in layman terms. I would recommend their to others.
Bill Burnore
19:40 20 Jun 18
Awesome service! They were knowledgeable and they took their time to make sure everything was working properly. I would definitely recommend this company!
Michele Lanasa
20:30 26 Jun 18
Why did I not go here first ?Custom Mechanical is the best - case closed. Last year they solved an AC problem that 3 others could not solve. This past weekend I called at 11:30, they were there in less than 90 minutes on a hot busy weekend, and fixed an AC problem on my other unit in 20 minutes. They are great and now my "go to" for all things heating/AC, plumbing, and hot water.
roy zatcoff
15:46 02 Jul 18
When I logged into Google to post another review of Custom Mechanical I noticed the review I wrote for them over the winter was still waiting in the "Edit" mode. So I am including that review below since it was for Plumbing. I arrived at the DE house last weekend to find the A/C not working and temp over 90! Called Customer Mechanical at 7am and was told the tech would be there between 12 and 4pm. I was bummed to have to wait inside all day since I was only there for the weekend but then Daniel, the A/C technician arrived at 11:00 am!!!! A/C was back up and running and I was off to enjoy the weekend. I love this company! As you'll see from my winter post below, they have saved us twice now, and very quickly. I'm so happy to be able to count on Customer Mechanical if anything goes wrong at the beach! Thank you Daniel and Ken!!!!Review from Winter 2018 -Extremely pleased with the work of Custom Mechanical! We had not visited our vacation house in DE in about a month so when we arrived Friday evening (after several weeks of freezing temps!) we found we had no water, a pipe had frozen and burst. I contacted Custom Mechanical, who also services our heat/ac unit, and left a message on v/m as it was after business hours. I received call back w/in 5 minutes and the plumber, Kenneth, arrived 10 minutes later! He fixed the pipe and we had water back on very shortly thereafter, for a very reasonable fee. His card will remain on our fridge for any future mech/plumbing issues. So happy with this company...and Ken! Thank you!!!
Annual a/c servicing. Very thorough check of equipment. Extensive cleaning of a/c including removal of interior leaves which appears not to have been done as carefully previously. At my request attempted to lower noise of a/ c. Answered my questions patiently and cheerfully. Very pleasant fellow. I give him the highest rating.
Norman Knopf
16:49 11 Jul 18
We depend on Custom Mechanical to keep our HVAC equipment operating perfectly all year and have done so for over 25 years. Their inspections are always done in time, complete with detailed report sent via email. If we do call for service, they respond promptly, techs are courteous and take time to explain details of what was done. Maybe the best insurance policy one can have at about $1 per day!
Miles Weigold
21:36 16 Jul 18
I have been a customer for only a year now after changing from my last service because I was so dissatisfied. I am very happy with the service I have gotten with Custom Mechanical. Dennis, the service tech who came yesterday was outstanding. He explained thoroughly what the problem was and how I could remedy it. He performed a thorough check of my system. I am impressed with the quality and professionalism of Custom Mechanical and have recommended them to my friends and neighbors.
Jim Hansen
23:51 20 Jul 18
Custom Mechanical staff helped us through the process of deciding & purchasing a new heat pump. They were professional and the work completed in a timely manner. The Sales representative was friendly and very knowledgeable. The installers were prompt and thorough, as well as innovative with removing and installing equipment in limited conditions. We are very pleased with Custom Mechanical and the American Standard Gold 17 System.
mary gingell
20:08 24 Jul 18
Service mechanic deserves high praise, he was on time, and knowledgeable about A/C and heating systems. He put me at ease. I will continue to use this company for years to come. My representative is an incredible asset to your company. - Ray Blasko
raymond blasko
16:12 13 Aug 18
The tech called ahead to let me know when he was coming. He arrived on time and completed all work in a professional manner. I have used this company for several years and have never been disappointed.
James Geiger
18:46 16 Aug 18
Your prompt response to our AC failure on Friday is much appreciated. We shared with Derrick our first-time experience of SYSTEM FAILURE BY BLACK SNAKE!! I killed the great grandfather of this snake when we moved here 21 years ago. Renewed thanks, Derrick. for restoring our service and for doing pall the system checks.John and Natalie
Great job. All 3 guys worked well together. They figured out what needed to be done and did it. My compliments to the people who raised them .
Wayne Quillen
19:17 10 Sep 18
Very fast service. Very nice technician, knowledgeable and careful not to track dirt in or out of the house. Explained what he was doing and answered any questions I asked him. I will call this company back, if any other problems occur.
Jack Sines
17:06 02 Oct 18
Excellent work! Wes methodically worked thru a challenging plumbing repair that was much tougher than anticipated. Did an awesome job....very professional!!!
george rickards
17:36 01 Oct 18
I am entering my 5th year with Custom Mechanical and couldn't be happier with the service and the staff.They are friendly,knowledgeable and always there to help. Their service technicians are top notch.I would recommend them to anyone looking for a quality HVAC company. Ask for Stephan to be your service technician he is top notch.
Paul DuCott
17:02 16 Nov 18
We have used Custom Mechanical for a variety of projects, including heating/AC installations, system maintenance, dehumidifiers, and now, hot water system replacement. All installations are done on time, cleanly and for the price quoted; maintenance response is always prompt and professional. I wish all the service groups we worked with were this easy to work with and accommodating. I would definitely recommend their work.
William Burgess
19:57 24 Nov 18
They always work with my schedule and do a perfect job of caring for my home. I TRUST them to be there when I'm not! Their pricing is fair and reasonable.
Patricia Curtin
19:30 29 Nov 18
Thomas Evans found the office staff and the Tech to be very professional and timely. I would recommend this company.
Larry Smith
18:01 03 Dec 18
Stefan does an excellent job checking and testing our unit. He is a complete professional a very nice young man.
herbert Kaminsky
22:54 10 Dec 18
We have been using Custom Mechanical for over 3 years now. We purchased a new heat pump from them 2 years ago, after comparing many other vendors and units. We have always been pleased with Custom Mechanical and their twice a year maintenance. Their people are so thorough and very considerate of our pets and our home.Great job by Custom Mechanical!Sandra Wald
Sandra Wald
12:47 19 Dec 18
They were here within an hour after we called. Fixed our problem quickly and with a reasonable charge. I definitely recommend and will call again.
Barbara Lynch
22:30 18 Dec 18
It's only been over 6 weeks since you came to give me an estimate for the plumbing project. While I haven't gotten my estimate yet and you never returned my call from weeks ago, you are probably a great company. Merry Christmas.
Steve Pociask
04:29 25 Dec 18
Our service man, Daniel, was very good. He found the problem and got it fixed.We have had a service agreement with CM fy many years and service is always prompt and good.
Judy Miller
19:33 04 Jan 19
Stefan always does a great job. He is thorough and pleasant. I only want him for any future work
Donna Abbatiello
00:51 16 Jan 19
We have been customers for 16 years and have always been impressed with the competency and professionalism of their technicians. Their office support staff are friendly and helpful. This is a first class company!
janet conaway
18:20 18 Jan 19
We have been with Custom for 5 years and have always had a good working relationship with them. I would recommend the annual service contract they offer. Well worth the money.Their service man Mike knows what he is doing.BOB
CM helped me out when I was in a pinch. Office staff was very understanding and helpful. Service tech was extremely thorough and helpful. Response time was better than I expected since there was a weather event happening. Thank you Custom Mechanical.
Everything went well. Stephan is great! Very thorough and gave good advice on setting our 2nd, upstairs, thermostat.Your service remains very good
Clayton Brown
17:23 31 Jan 19
VERY PLEASED WITH THE SERVICE THAT WE RECEIVED AT OUR OFFICE!!! THE TECH WAS QUICK TO GET HEAT BACK ON AT OUR OFFICE. THE SERVICE PROVIDED WAS EFFICIENT AND IMMEDIATELY EFFECTIVE. THANKS FOR BAILING US OUT.
Chris was great. We needed emergency weekend work... Chris gave us a window, then called when close, arrived on time, was fast, clean, efficient and had excellent communication skills. Got everything up and working, explained what had happened, gave tips for future problems, and did a full test of the system to ensure no other issues were hiding/needing to be addressed.Even better, our premium support plan paid for itself with this one emergency visit.Great company, great people. Always a pleasure to work with.
Braden McIlvaine
16:55 19 Feb 19
Customer service was outstanding! Easy to set up an appointment. Jeff the technician was outstanding. He was very knowledgeable and courteous. Jeff replaced our shower valve , checked our hot water system. Very reasonable price. I will definitely call Custom Mechanical for my plumbing, electrical , and carpentry repairs .
Anthony Minotti
19:21 27 Aug 19
Have been a customer of Custom Mechanical for many years. They have installed and serviced my heating and cooling equipment honestly and fairly. They may not always be "cheapest" but my experience has proven them to be very economical over the long term. Service personnel are courteous, knowledgeable and prompt. Great customer service, solid advice on repairs and quick to respond to my needs. I have recommended them to friends and would not hesitate to do so again.
Ken Thetford
18:34 27 Jun 19
Got an appointment the day after I called and they wound up having a cancellation so they called me back and fit me in the same day.! Wes was very professional, extremely neat (plumbing job/water) and thorough. I will definitely be using Custom Mechanical again ( hopefully not too soon of course) and highly recommend them to all
Lori Forrest
20:38 08 Aug 19
Both Derrick and Heather were remarkable. Both were prompt . They answered all the questions I had so that I could understand them. They reassured me that dealing with them was a good thing for me. They are truly stars for custom mechanical and If I was the owner I would give them a raise.
Josie Salovich
16:44 19 Jun 19
We had our summer preventative maintenance yesterday. Our technician, Josh, was very efficient and friendly. He updated us on our system status, filter supplies and next service. He was kind enough to show us how to program our thermostat, which we didn't know was programmable. We have used CM for 15 years and their performance has been uniformly excellent.
We have enjoyed first-rate service for many years. The technicians are knowledgeable and the office staff is efficient and customer-oriented. We'll be loyal customers for a long time to come!
Gerald Beach
17:33 24 Oct 19
The young men who came to my home to fix my heating unit and perform change of season adjustments were excellent. They arrived on time and worked continuously until everything was up and running. I am looking forward to a toasty, warm winter.
KATHLEEN BRENDEL
17:05 24 Oct 19
Disappointed you no longer Change batteries in smoke detector. Also one gentleman stepped through to my kitchen ceiling. Apparently you will repair but don't want it to appear as a "patch" job with non matched paint. I'd like you to send me something via email outlining exact what you do on these visits. Glad the fellow wasn't hurt. He put foot right through insulation and upstairs flooring
Marylee Sutherland
15:53 26 Apr 18
Part of the service should be to replace the filters in the units at the time of service. I was informed I would need to make a separate appointment for that. I would think that is something that should be arranged when the appointment is made and then it all can be done at one time.The technician was very professional and did a very nice job insuring the units were operating efficiently. .
Frank Vallese
13:52 15 Jun 18
I contacted CM to determine the cause of my air conditioning system emitting warm air. It was determined that my compressor and related coil needed repair/replacement so I elected to have the system replaced (it was the original and more than 12 years old). The technician told me that it should not be repaired as the R22 refrigerant was being phased out. I am giving CM 3 stars as I felt the pricing of the unit was over priced. The technicians and office personnel were very professional, thorough, and responsive, however, as someone on a fixed income, the pricing I paid was not inline with other costs that I researched for the same unit and installation. Just felt like they overcharged me for this unit and installation. My neighbor recommended CM to me. I think they are reputable but should be more cognizant of their pricing and to be more competitive in this area.
Nona Bizness
23:29 08 Jul 18