Proudly Serving Our Community Since 1981
We're Hiring!!!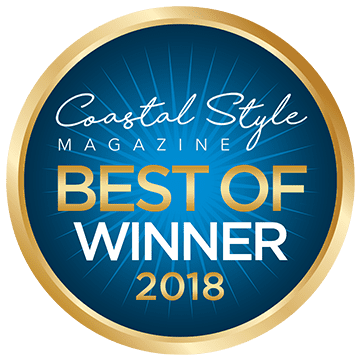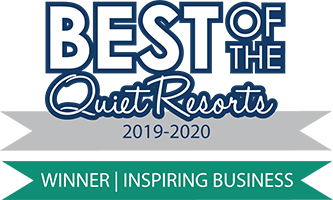 Air Conditioning, Heating, Electrical, Carpentry, Home Performance Contractor on Delmarva
Custom Mechanical, Inc., is a family owned and operated residential service provider that has been serving our community since 1981. For almost 4 decades we have built a rock-solid reputation by providing prompt, professional and courteous HVAC, plumbing, electrical, carpentry and home performance services to over 10,000 homeowners. If you need carpentry work, an electrical repair, plumbing services, home performance improvements or heating and air conditioning repairs in Frankford, Rehoboth, Bethany Beach, Millsboro, Ocean View, Georgetown, DE, and the surrounding beach communities in Delaware and Maryland, Custom Mechanical is the company to call!
Our goal is straightforward: to deliver quality workmanship at a competitive price. Our core beliefs reflect our commitment to our customers:
Up-front pricing
Rapid response
Free estimates
Complete customer satisfaction
Skilled technicians
Our Services
Our comprehensive list of home services includes:
Heating repairs, installation and service of all major brands
Carpentry including repairs and new projects
Indoor air quality, ventilation and air purification solutions
Air conditioning repairs, installation and service of all major brands
Plumbing repairs including water heaters, fixtures and toilets
Preventive maintenance plans for your home
Electrical repairs and wire replacement
Home performance solutions for your crawl space, attic and indoor air
Ductless air conditioner repairs, installation and service
Heat pump repairs, installation, and service of all major brands
Expert Home Contractors
At Custom Mechanical, we are here to service your entire home or business. We will take the stress out of any project – from a leaky faucet or tripped breaker to a major plumbing repair, custom carpentry work or crawl space encapsulation. Our technicians hold all the necessary licenses and certifications.
Certified HVAC Specialists
Our service and installation technicians will manage your heating and air conditioning problems with ease. Professional training and high company standards equip our technicians to handle a full range of services and ensures they are up-to-date on the most current and efficient heating and cooling technology.
Experienced Plumbers, Electricians and Carpenters
At Custom Mechanical, we are here to service your entire home. We are your go-to contractor for home projects large and small. Our electricians, plumbers and carpenters are masters in their fields and are committed to providing fast, reliable, convenient repairs, replacement and installation that meet all codes and regulations.
Repairs, Service, or Installations for Your Home. Call Us!
Owning a home or business means there will be up-keep and repairs. Some will be small like a drywall repair or sink clog, but some may be large like a wiring upgrade, or installation of a new furnace. If you're facing electrical, plumbing, HVAC, carpentry, or home performance service, repair, installation or concerns in any of these areas, we've got you covered. Custom Mechanical is your one-stop company for large and small repairs, service and installations.
HVAC
If your furnace, heat pump or air conditioning isn't keeping your home comfortable, our technicians will respond promptly to your call and are available 24/7 for emergency service. We'll arrive with a fully stocked vehicle so most repairs are completed on the first visit.
Plumbing
Sink stoppage, toilet clog, water heater replacement, leaky faucets, remodels and everything else plumbing related, is part of our comprehensive package of home services. We have the expertise to take care of all your home plumbing needs.
Electrical
Your electrical system is a matter of safety and we take that very seriously. Troubleshooting issues, installing upgrades, new systems, lights or ceiling fans, cable or telephone wiring; we'll provide an up-front estimate and flat-rate pricing.
Carpentry
Home improvements often involve carpentry work. Perhaps you'd like to rebuild your deck, add an attic drop-down stair, replace a few windows, widen a doorway, repair some drywall or fix a few cabinets. Our decades of experience can get the job done for you.
Home Performance Evaluation
Make your home more energy efficient and reduce your energy bills. Flow hood testing, duct pressure evaluation, blower door testing and infrared camera diagnostics are all available to target specific issues to save you money.
Preventive Maintenance
As with virtually everything, the key to extending the life of your home comfort systems is a regular program of preventive maintenance. With our selection of service plans, it is easy to find one that fits your needs and your finances. We worry about your system so that you don't have to.
We do not agree with the one-and-done approach; we believe in building long-term relationships with our customers. Whether you need your furnace tuned up or a solution to stale, stuffy air, our experienced team at Custom Mechanical is a resource you can trust in the Delaware and Maryland coastal communities. Contact us today for professional, expert solutions to your heating and air conditioning service needs.
What our customers are saying